Rover Rehab's on-demand courses are designed to give you convenient access to valuable positive reinforcement training information for your pet. Work through courses at your own pace and during times that are convenient for you, and save downloadable resources for future reference. Train with confidence knowing that all of the information shared here is based in the latest modern dog training science!
A variety of course offerings will be shared throughout 2022, so scroll down to see what is available now and what will be coming soon. Happy training!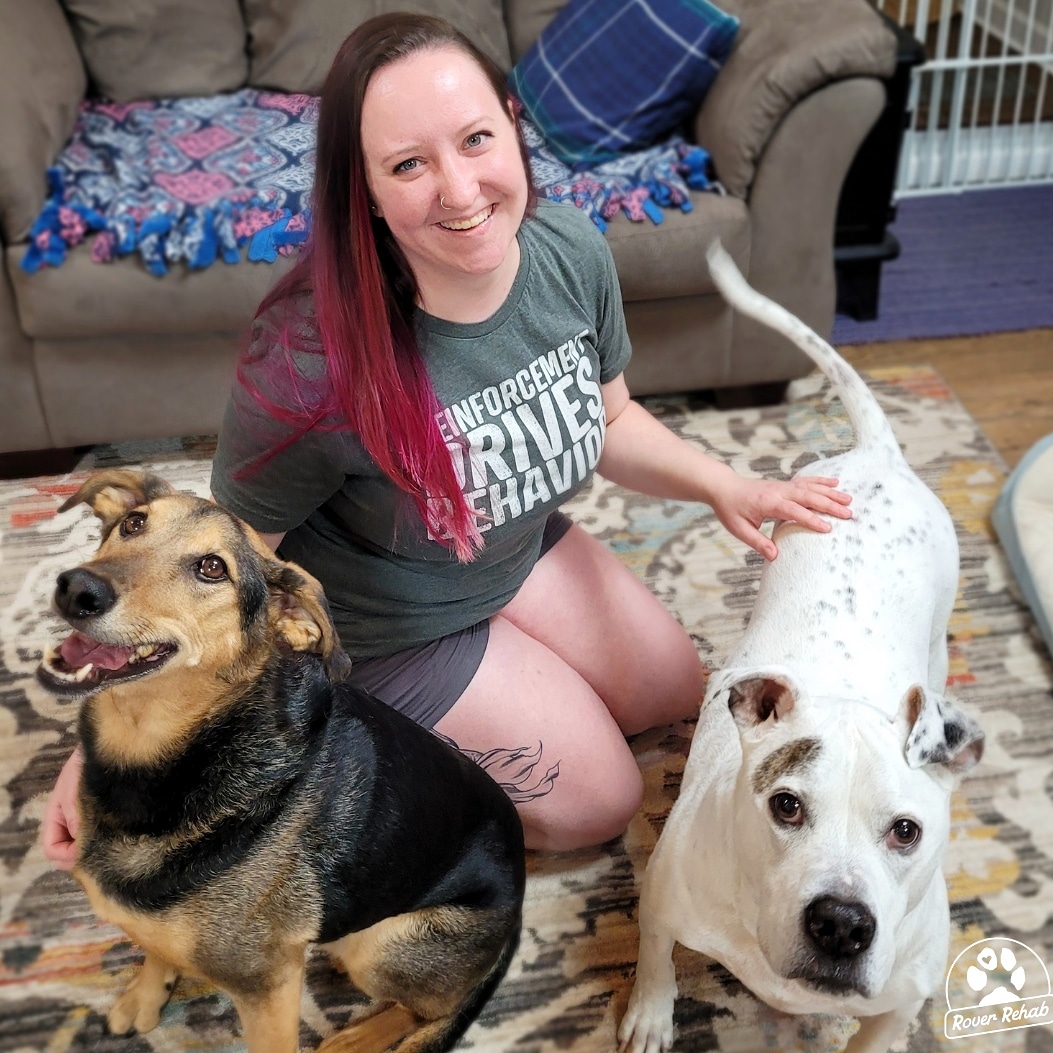 Hi, I'm Lyz! I am a Certified Professional Dog Trainer and a Fear Free Certified Professional. I am the owner of Rover Rehab pet training and have been working professionally with pets since 2016.
I am passionate about positive reinforcement training that is effective while being fun and enjoyable for you and your pets! I am an advocate for humane training and love empowering pet guardians with knowledge and skills to help you live your best life with your dog or cat.
Rover Rehab offers live online private training services for dogs and cats. We also offer a selection of on-demand courses for dog guardians. To learn more about my experience and interests read my full bio here.